828: Más Kapital Shows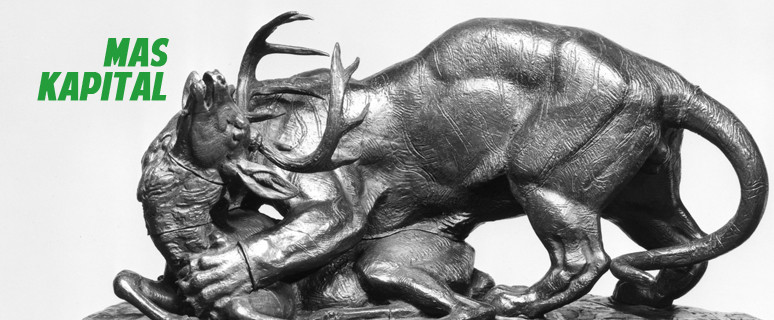 Full Show:
Podcast: Play in new window | Download
Guests:
Correspondents:
---
Loretta Napoleoni: "Most likely there are civilians who are not involved with the terrorist activity of Islamic State. Now, these people are bombed by us. What is going to be the perception of the population inside the Islamic State, vis-a-vis our actions?"
However backwards their goals, Islamic State is a modern terrorist organization, with slick PR sensibility and a savvy understanding of globalization and international finance. Loretta Napoleoni explores the IS's 21st century approach to terror and nation-building in her book The Islamist Phoenix: The Islamic State and the Redrawing of the Middle East.
Loretta explains the Islamic State's Salafist incubation and rapid post-Iraq war growth, how the group mirrors American propaganda and fear-based politics, and why the American response to IS feeds so perfectly into their plans.
Loretta Napoleoni is an economist, author and journalist.
---
Brian Mier: "When they do go into the slums to kill low-level drug dealers, they'll always, on purpose, kill a couple of innocent people, just to crank the level of fear up in the community."
Rio de Janeiro-based correspondent Brian Mier has roots in Ferguson, which he must have seemed too familiar as he wrote the post The Police and the Massacre of Afro-Brazilian Youth for Center for Economic and Policy Research. Brian compares and contrasts the ways race, power and violence play themselves out in the US and Brazil, traces the country's system of police power and impunity with roots in a military dictatorship and origins in slavery, explains why militias are providing protection, utilities and cable television to Brazil's booming middle class, and looks at how last year's giant street protests lead to a right-wing resurgence in the country, and the rise of The Most Misogynistic, Hateful Elected Official in the Democratic World.
Brian Mier is the social media director for the Brazilian National Urban Reform Forum and freelance writer and producer.
---
Robert McChesney: "The basic problem that leads to all the great crises in our society – environmental, social, economic, political – is our capitalist economy. It's dying, it's failing us, it's a complete disaster. And it's not going to get better on its own volition because the people who run the economy own the government."
We are mired in a system that we can't imagine doing anything but dying, and Robert McChesney can't wait. Robert looks out for the inevitable, unforeseeable change in his new book Blowing the Roof Off the Twenty-First Century: Media, Politics, and the Struggle for Post-Capitalist Democracy.
Robert returns to This is Hell! to discuss the change, whatever it is / whenever it happens, ahead. He explains how commercial journalism's death throes are killing commercial journalism, why we're just one super-rare, giant revolutionary change away from a brighter world and how a giant, crushing jobs crisis might push in that direction sooner than we think.
Robert McChesney is an author and the Gutgsell Endowed Professor in the Department of Communication at the University of Illinois.
---
Matthieu Aikins: "Conceding the opium problem in Afghanistan as something simply related to the Taliban misses the more important point – the government has a far larger involvement in the opium trade."
The opium poppy must be a hardy crop, able to withstand foreign occupations, government corruption and religious fundamentalism. This year's opium harvest is Afghanistan's largest ever, more than double the size of the last crop before the US invasion of 2001. Journalist Matthieu Aikins follows the opium boom in his Rolling Stone article Afghanistan: The Making of a Narco State.
Matthieu gives Chuck a lesson in Afghanistan's opium history, through Soviet/Taliban/American occupation, talks about his experiences on the ground reporting on the opium trade and its toll on Afghan welfare, and explains how the drug trade has meshed with political power and personal survival in Afghanistan.
Matthieu Aikins is a journalist who has been reporting from Afghanistan since 2008. He recently won the George Polk Award for Magazine Reporting and the 2014 James Foley Medill Medal for Courage in Journalism for his 2013 Rolling Stone article The A-Team Killings.

---
Danny Muller: "A seven year old in Gaza will have lived through three wars now, and spent their entire life under a blockade and occupation. I think a lot of Israel's strategy right now is not wanting people to see what they did."
After a way-too-long break, we're catching up with Danny Muller in-studio for an extended Wasted Energy Report. Danny recommends fiction books he enjoyed this year, then gets back into his harsh, non-fictional world of political activism, where fear and trauma influence religion in war-torn countries, US economic and immigration policies impoverish countries and immigrants, and charity rating sites don't add up to 100% of the story. But it's not all bad news, Danny explains how he'll kick off 2015 raising the cash for (and then installing himself!) electrical equipment for a pediatric hospital in Haiti, which you can help by visiting Konbit Sante's website
Danny Muller works on anti-sanctions and public health campaigns in Iraq, Mali, Palestine and Haiti.
---
Jeff Dorchen: "Decades ago I work up into a world I never made, into a complex society with tens of thousands of momentum behind it, barreling along. And I was somehow expected to jump aboard this moving train, with no questions asked, and start busying myself, and start doing stuff. And that just did not, and does not grab me."
We have to choose a side between giving and getting, because arbitrary binaries are how we think about things with our dualistic, Western mindset. So Jeff Dorchen chooses to get. He got a dog, they both "got" Parker Posey in Daytrippers, he got a soul, but can't give it away, he got put on this earth, but didn't get a choice, so he's getting out while the getting's good.
According to his contacts on LinkedIn, Jeff Dorchen can do just about anything. He's a visual artist, songwriter/musician, actor, essayist, poet, playwright and screenwriter.
Comments
comments