826: Keystone Exile Shows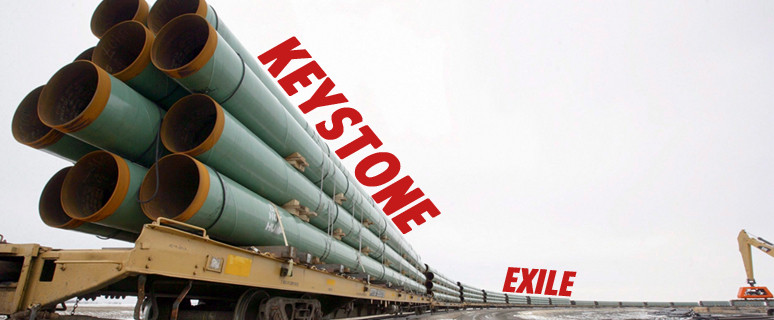 Full Show:
Podcast: Play in new window | Download
---
Laura Carlsen: "Local police, it's worth repeating – police, opened fire on three busloads of students, killing three of them, and taking into custody 43, who have never been heard from since."

The violent kidnapping of 43 college students by Mexican police was not an isolated incident in Mexico's long, corrupt drug war. It was a brutal act of class warfare. That's the conclusion drawn by Laura Carlsen, who has been covering the story for weeks now, most recently in the article Tired and Angry, Mexico Protests Show No Signs of Abating for Foreign Policy.
Live from Mexico City, Laura places the kidnapping case in the context of Mexican politics, where neoliberal policies compete with cartel violence to pillage public interest, she then explains why the students were seen as a threat to the ruling class, and sees a large swath of Mexican society uniting to fight back.
Laura Carlsen is the director of the Americas program at the Center for International Policy.
---
Cyril Scott: "I told them I would spill my blood before I would let them bring harm to our people here in Rosebud, or to the Očhéthi Šakówiŋ. And I still mean that today."

Keystone XL just passed through the House, but it will have a harder time passing through Rosebud Sioux country. Rosebud Sioux President Cyril Scott has called the passage of proposed pipeline, which would cut through Rosebud and Cheyenne River Sioux Reservations, "an act of war against our people."
Cyril talks about his commitment to environmental stewardship, the damage done by current Tar Sands extraction projects in Canada, and why he's optimistic about, but ready for, the long fight ahead.
Cyril Scott is President of the Rosebud Sioux Tribe.
Comments
comments