777: Internal Bleeding Shows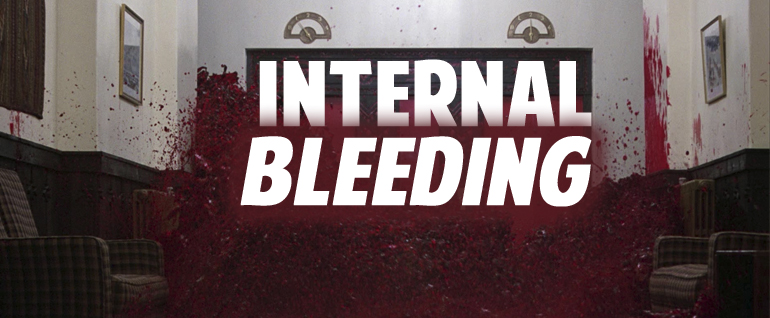 December 7th – America's problems start at home. Quite a few of them start between Broadway and South Street in New York City. America's Most Affordable National Treasure Chuck Mertz peeks under the crawlspace of the home of the free and finds Wall Street hacks scuttling away from rental units and ruined cities, a wasteland with a very expensive fence through it, and a different sort of wasteland with a very impressive title.
Listen to the full show:

Podcast: Play in new window | Download
Guests:
Correspondents:
---
Laura Gottesdiener: "Wall Street has proved inept at everything they do when they try to deal with ordinary people. Why would we ever think that they could manage our own rental homes?"
Bad news: millions of homes were lost to foreclosure during the housing crisis. Good news: hundreds of thousands of homes have entered the rental market. Bad news: They're owned by the same people that caused the housing crisis. Get ready to make your rental checks out to Invitation Homes, care of the largest private equity group in the world, the Blackstone Group. Laura Gottesdiener introduces TiH! to America's grossest landlord. She covered the situation in The Empire Strikes Back: How Wall Street Has Turned Housing Into a Dangerous Get-Rich-Quick Scheme — Again, posted at TomDispatch.
Laura Gottesdiener is a journalist, associate editor for Waging Nonviolence, social justice activist, and author of A Dream Foreclosed: Black America and the Fight for a Place to Call Home. She lived and worked in the People's Kitchen during the occupation of Zuccotti Park.
---
Wallace Turbeville: "To punish people who were promised benefits because the governments either didn't plan properly or were somehow induced to do transactions that didn't work out because of the go-go years before the crash, seems to me completely misplaced."
Detroit is in trouble, everyone knows that. But not as much trouble as you might think, and for way different reasons than you've been lead to believe. To get to the bottom of a financial problem, we didn't talk to a scummy libertarian with hidden interests, or a falsely-apologetic neoliberal apologist, we talk to actual financial expert Wallace Turbeville. Wallace published the super-in-depth Demos report The Detroit Bankruptcy. He calls in to explain the scope and scale of Detroit's money issues, why pensions weren't the problem, and how the city's emergency manager has kept himself busy creating new emergencies.
Wallace Turbeville is a senior fellow at Demos. He's practiced law, worked as an investment banker for Goldman,  Sachs & Co.where, he specialized in infrastructure finance and public/private partnerships, and has testified on financial reform issues before the Permanent Subcommittee on Investigations of the US Senate Committee on Homeland Security and Governmental Affairs and the House Financial Services Committee. His writing at Demos is highly recommended for anyone interested in finance, reform and fairness.
---
Michelle Chen: "The so-called 'truth' of this division between nation-states, between the US and Mexico, is basically a political fiction that we've imposed on a landscape that really transcends our existence and our our terrible, broken, inhumane immigration policies are the most telling by-product of that."
When Americans hear the words "the border" we think of a line between Mexico and the US. That's a testament to the power of the idea of borders, as political and legal entities. But the border between the US and Mexico is a place. Not just an entity to be feared, or patrolled and fenced. Things live there, people and plants and animals. They die there too. In her examination of the US-Mexico borderland, Strange Frontiers, Michelle Chen finds an environmental and humanitarian disaster. She talks with Chuck about the border, as geographic entity, political construct and biological threat.
Michelle Chen is a contributing editor at In These Times and an associate editor at CultureStrike. She's written two other pieces at Jacobin.
---
Andrew Cockburn: "There's a big industry dependent on this fantasy that there's such a thing as foreign policy. There's all these academics putting out unreadable books on international relations, and they orbit into think tanks, and then to government, then back to academia maybe. Their whole function is to disguise the grubby reality of what really goes on."
John Kerry is an easy target for someone like Andrew Cockburn, who in this interview calls the Secretary of State as "so puffed up with vanity and I must say, if you look at photographs, botox as well." Andrew throws off insults as nonchalantly as he sips tea, but his real target is the idea that America has any semblance of a rational, unified foreign policy. He wrote his Letter from Washington titled  Secretary of Nothing: John Kerry and the Myth of Foreign Policy [subscription required] for Harper's. He calls in to explain why domestic and economic concerns guide diplomacy, how a French politician's sex life (or lack of) got Greece into the Eurozone and and what John Kerry gets out of playing dress-up statesmen.
Andrew Cockburn is the Washington editor of Harper's Magazine and author of, most recently, Rumsfeld: His Rise, Fall, and Catastrophic Legacy.
---
Elvis DeMorrow: "Kinsey was in contact and working with at least three active pedophiles during this research, and clearly never acting upon this as a problem, just appreciating the data he could extract."
The legacy of journalist Michael Hastings is undecided so close to his death, but the legacy of sex researcher Alfred Kinsey is pretty well settled in academic circles. But not so in the Elvis DeMorrow's Konspiracy Korner. Before his death, Hastings was working on a story on CIA director John Brennan's supposed targeting of investigative journalists, and the FBI's suggestion that those close to Hastings find legal representation. Eesh. Elvis recommends the site WhoWhatWhy and the New York Magazine piece Who Killed Michael Hastings? for more. And then there's the Kinsey dirt. I'm not spoiling it. Just listen!
Elvis deMorrow advocates ecstatic agnosticism when confronting the mostly hellish daily grind of contemporary USA. He infrequently explores the weirder fringes of the collective dumb-conscious and provides reductionist summaries for tolerant listeners via the Konspiracy Korner. An undisciplined but readable archive is maintained at Dead Metaphors. You may find him at an open microphone near you, performing as Black Stool.
---
Michael Roper: "Those odd-ball smoked beers, Gose and Berliner Weisses, we don't want to see them go away, they're really cool beers. But we'd like to see the Germans use their legitimate and undeniable talents for brewing beer, we'd like to see them take those talents and mix them with creativity."
Let's get to the beer first. Michael Roper brings in a holiday six-pack that Chuck drools over for the rest of the show. They are (or probably were): Great Lakes Christmas Ale, La Chouffe N'Ice Chouffe, St. Bernardus Christmas Ale, Delirium Noël, Anchor Christmas Ale and Ommegang Adoration. Then Michael makes the case of German beers, celebrates the 80th anniversary of Prohibition's repeal and previews a New Year's Eve at Hopleaf, which was named one of Draft's 100 best beer bars in America. Obviously.
 Michael Roper has been the owner operator of the
Hopleaf
Bar in Chicago since he opened it in 1992.  Originally from Detroit where he tended bar, owned and managed music clubs, worked the line at Chevrolet Detroit Gear and Axle and attended Wayne State University, he came to Chicago in 1982.
---
Jeff Dorchen: "It says a great deal about our innate sense of morality that we treat each other as well as we do on an everyday basis, considering the hypocrisy and callousness with which we conduct our economy."
First, the fiery orb that circles our planet. Then plants. Then fences. Then laws. Then financial institutions. Then bailouts. Then young Republicans. It ends with Franz Kafka and Yogi Berra's child. Heat death.
According to his contacts on LinkedIn, Jeff Dorchen can do just about anything. He's a visual artist, songwriter/musician, actor, essayist, poet, playwright and screenwriter.
---
Producer Alexander Jerri offers Producer Richard Norwood a satsuma, but he declines. It's okay, Alex ate it.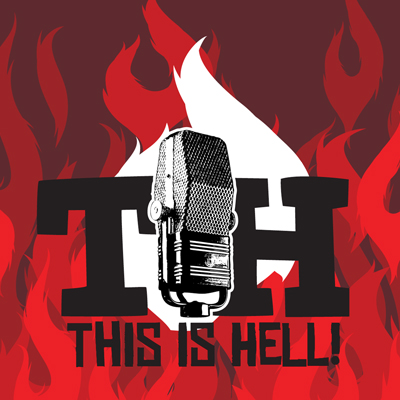 Subscribe to the This is Hell! podcast
Comments
comments