About

This is Hell is broadcast every Saturday morning live from 9 am till 1 PM (central time), in Chicago on WNUR 89.3 FM, and live on the web (look at the right hand sidebar). Just go to WNUR's web site and click on "live webcast."
This is Hell! was named 'Best Morning Show' and your bitter blind broke gap-toothed radio show host Chuck Mertz was chosen as 'Best Radio DJ' in the Chicago Reader's Best of Chicago 2011 reader survey. Chuck was also a runner-up in the 'Best journalist' category.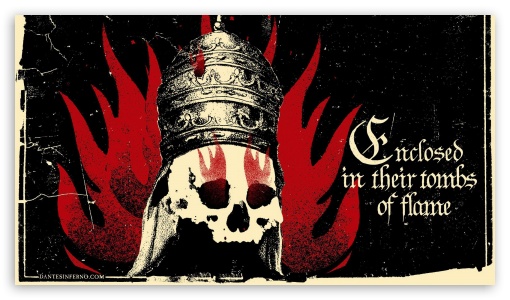 What we try to do is give our listeners access to information and perspectives that are muted or overlooked by mainstream media here in the States. When we cover stories that are in the mainstream, we hope to bring you unique views and analysis, including those of eyewitnesses directly affected by the day's events, instead of solely depending on the opinions of politicians, pundits and those puppets dancing on the stage of big business.
In this way, we hope to undo the framing and myths that are perpetuated by big media, fueled by partisan political machines and forced into sound bite-sized messages that are frighteningly easy to digest and regurgitate. Using long form interviews, we also hope to give our audience the context necessary to understand today's most important issues.
More simply, we do not want to tell our audience what to think, but what to think about. At least, this is our goal … and we try to do this without boring you to death.
And before we forget, our show is also archived each and every week, in its entirety. You can hear all of our podcasts since September 15, 2001 in our Archives, which also includes Classic Interview Archives culled from broadcasts of This is Hell dating back to 1998.
The host of This is Hell is Chuck Mertz.
The show is regularly produced by Theron Humiston, Alexander Jerri, Spencer "Thunderball" Thayer, Richard Norwood and occasionally Johnny Hap. And we wouldn't have this web site without the work of artist/musician/web designer/illustrated man Spencer "Thunderball" Thayer.
Our correspondents include Jeff Dorchen, who delivers the Moment of Truth; LaddieO.com, who gives us web and tech news from the hermetically sealed clean room at URL Labs; Dr. Krys Bigosinski, MD; Kevan Harris, 'The Radical Pessimist,' who is pursuing a PhD in sociology at Johns Hopkins in Baltimore; 'our man in San Juan' Dave Buchen; the Konspiracy Korner, with Elvis DeMorrow; 'The Wasted Energy Report' with Danny Muller, a former member of Voices in the Wilderness who once interrupted an 'Oprah!' broadcast by shouting questions at then presidential candidate Governor George W. Bush; and a segment without a name by  Spencer "Thunderball" Thayer current founder and organizer for Chicago Copwatch.
The latest additions to our stable of irregular correspondents' reports include: Nicholas Hale's 'Fool Britannia,' Mike Dvorak's 'The Wind Blows,' John K. Wilson on academic freedom and politics, Todd Williams is our man in Budapest, Dan Litchfield does an auto segment, and the London School of Economics David Skalinder gave us his first report this Summer.
Former producers Drew Youngren and Kate O'Donnell are now corresponding from Brooklyn and the Mission, respectively.
If you would like to propose your own correspondent segment, send us an email.
Special thanks to Michael Corsa and Theron Humiston who have volunteered to broadcast 'Best of' editions of This is Hell! when the staff is out of town.
We truly appreciate the continued assistance from at-large producers Andrew Duncan, Anthony "Big Nice" Walters, Drew Colglazier and Taylor Deare who continue to contribute to the content of our program. Also Chuck's big brother Matt selects the majority of the stories linked in our Nine Circles of Hell.
And we all miss Lizzie Gore, Dan Butler, Randy Herman, J. Ryan Stradahl, Laura Mayer, Pete Micek,and Nichole Waller. We hope to get them all back and contributing to the show.
Feel free to tell us what you think. Send us an email by clicking here, Instant Message us via AOL during the show at thisishellradio, or call us during our live broadcast at 847-866-WNUR – that's 847-866-9687.
Read what others are saying about our show by going to the Press section of this site.